Meet John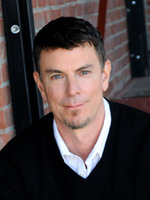 John McNeill is one of the most successful and sought-after real estate agents in Calgary. Aftermore than 30 years in the business, his passion and drive is undiminished.
He has completed more than 2 billion dollars in sales and mastered all market conditions.

John is a native Calgarian and graduated from Western Canada High School. Prior to his career in real estate, he obtained a law degree (Dean's list) from the University of Alberta, was admitted to the Alberta Bar and practices in Calgary. To this day, that knowledge, experience and skill-set remain a valuable part of his real estate practice.

"Real estate is the most personal of all the service businesses. If you don't handle a client personally, you dilute the level of service." He has run a large team in the past and finds his current boutique-size model produces better outcomes for his clients.
He has top-notch administrative assistance headed by Ferry James. She has amazing organizational skills and brings a wealth of experience from her diverse business background which includes owning a moving company and managing one of the top interior design firms in the City.
John is able to offer a very high-level of service to his clients; akin to a concierge service for real estate.
Although John has developed a specialty in marketing luxury homes and condominiums, he is familiar with all price points and parts of the City.
Selling or buying… look to John for "Excellence in Real Estate."